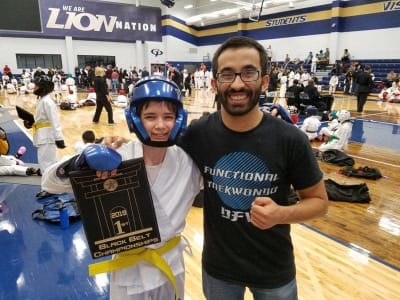 Taylor Kelley
I'm Taylor, owner and operator of Functional Tae Kwon Do. I want to be the first to thank you for your interest in our awesome Teen Martial arts program!
We've got something special here at our dojo and we pride ourselves on a family friendly environment. We have worked hard to maintain high quality instruction mixed with a whole lot of awesome.
We'd love to give you an opportunity to let your child try us out with our 6 week fundamentals of Kickboxing program.
Just click the link provided to register and someone will be contacting shortly after with all the details. I'm super excited to meet you and the family. Let's start your child off right...
Give them the gift of Confidence!